_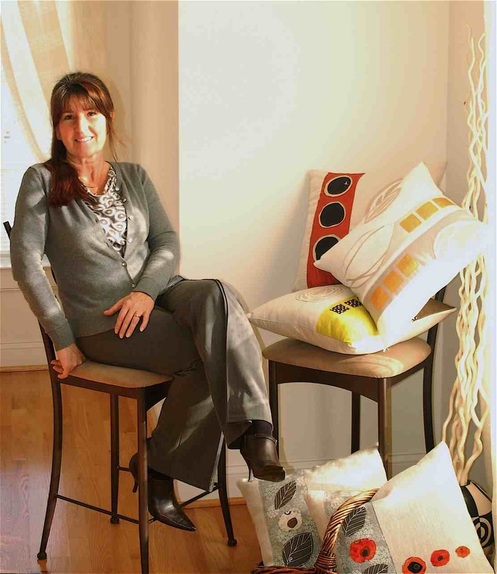 Tanti Colori (in Italian - "so many colors") design studio was founded by Bozena Golebiowska in the summer of 2012, with a purpose of creating contemporary colorful home accessories from natural fabrics. The first line of Tanti Colori products - patchwork/applique accent pillows - was successfully introduced in the fall of 2012.

Bozena, who designs all the products, wants to bring the colorful outdoors into our living rooms and bedrooms. Inspired by the beauty of nature and simple geometric forms of modern art, she combines squares, circles, rectangles with soft shapes of leaves and flowers into lively compositions. Bold colors and organic fabric patterns add to contemporary character of her creations. The materials used - linen, cotton, and pieces of silk - give her a feeling of connectedness to nature. In her design approach, Bozena does not follow color trends - instead she chooses colors and fabric patterns intuitively to create timeless pieces.

Bozena - a national of Poland with close ties to Italy (part of her family lives there) also draws from her rich cultural heritage. One of her pillow collections - Romantic - was inspired by childhood memories of flowering flax and poppies fields, that she used to walk through with her Grandmother...

Tanti Colori products, blending traditional patchwork and applique with modern imagery, are sold to design stores, galleries, and boutiques.

Currently, Bozena is developing new line of fiber wall art pieces - please visit us often for more information and images!
---


© 2017 Tanti Colori. All rights reserved.